Corky Wednesdays: corky crafts
Each Wednesday I've been discussing wine cork decorating ideas. This week I want to help you think outside of the box with these fun cork ideas…
Wine Cork Stamps!
All you need is an oak wine cork, a marker, and a x-acto knife or razor blade.
Here's a good tutorial on making a wine cork stamp: lil blue boo: Wine Cork Stamps
and here's another good tutorial: The Sweet Spot: DIY cork stamps!
Corky Creatures!
Corks are also a great material for creating creatures!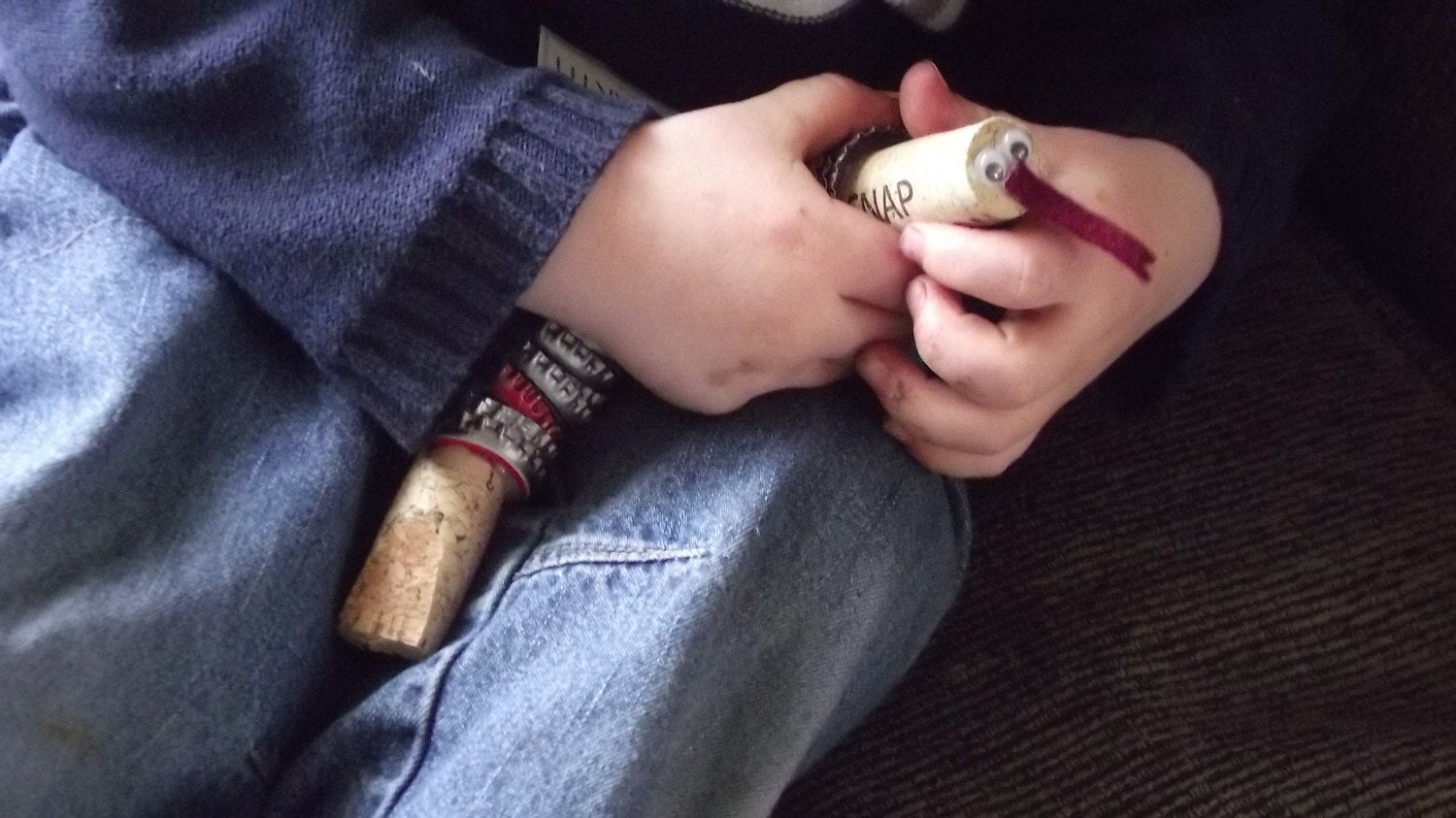 Cork Snake sold on Etsy by Our Children's Earth
A little crochet, buttons and corks make these cute guys!
Here's a great tutorial for making these cork bugs! Camp Sunny Patch Session 4: Cork Bugs
Last year for my daughter's first book report (on Verdi by Janell Cannon), we drilled, painted and created a green cork snake on a log.
You can find more fun ideas from The Crafty Crow: what you can make from corks, and I will see you next week with some more corky ideas!
Thanks, Bee